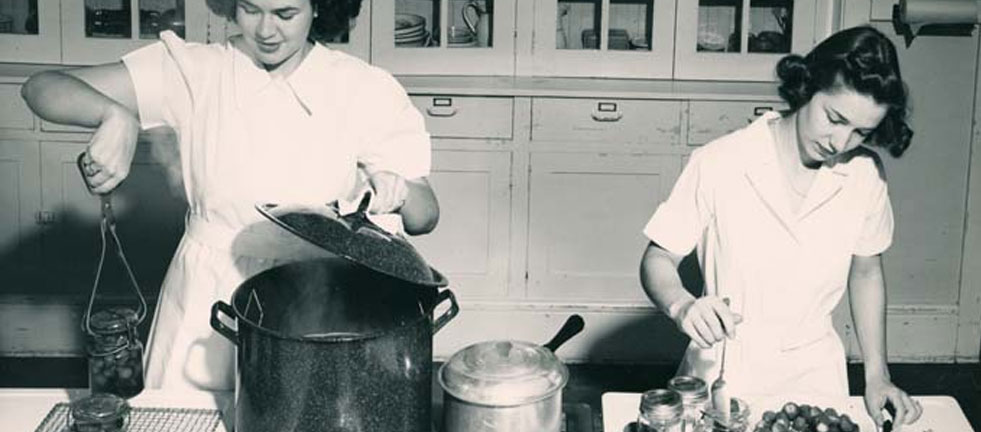 Classes and Workshops
Did you know: the Doughgirls have a passion for teaching?
Yes, that's right and we love to share in the excitement and gratification that comes from cooking and baking from scratch. Our classes are committed to sharing our many years of culinary knowledge, telling secrets and tasting all the delicious baked goods and yummy foods that we make right here in our Comfort Kitchen!
As BIG supporters of local organic farming, we are proud to partner with UBC Farm on many of our classes, however some of our classes are organized directly with us, right here at the Bakeshop. Check back here regularly, or give us a shout, as we will be inspired to add new classes all the time with the changing of the seasons.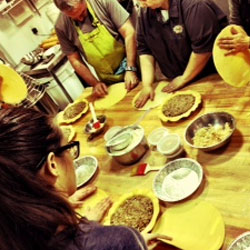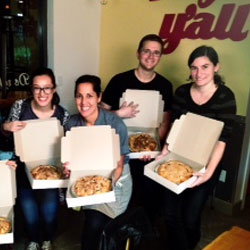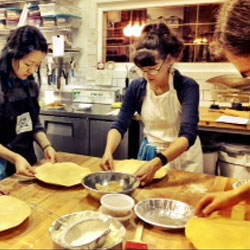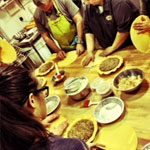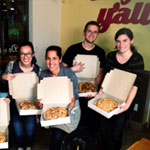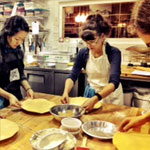 Classes with UBC Farm
DOWNHOME DESERTS June 8th 6:30p-9pm
Welcome to summer and the abundance of what's growing at the farm! Summer desserts should be simple, satisfying, and fresh, so that kitchen time is kept to a minimum, while producing satisfying desserts that you'll want to make again and again. This down-home approach to baking will be hands-on and full of variations and ideas to keep things inspiring in your own kitchen.
---
DIVINE PIES September 28th 6:30p-9pm
An introduction to pie making basics. This workshop will teach you how to make the most tender & flakey pastry to compliment the season's many pie varieties. You will mix, roll, assemble and bake a pie for you to take home as well as enough pastry for your next creation. Master the art of pie making just in time for the upcoming holidays. Please bring your favourite rolling pin & apron as we intend to our hands in the dough! Limit 10 per class.
---
HOLIDAY BAKING December 7th 6:30-9pm
Dazzle all your friends when you bring sumptuous sweet treats to your holiday events! This workshop will teach the basics of how to make a festive yeasted fruit bread, classic holiday cookies as well as a dazzling dessert that will make you the star of any party! You will mix, knead, shape, bake and decorate your way to tastyville and go home with your fresh baked creations. Bring your holiday baking apron and let us begin! Limit 10 per class.